Dr. John Van Epp

, in his book

How to Avoid Falling in Love with a Jerk (or Jerkette)

, presents the Relationship Attachment Model (RAM). The RAM consists of five variables of bonding in a relationship: knowing each other, mutual trust, reliance, committment, and touch. When building a relationship, he says, we need to go in that order of prority.

Many people think they are ready to increase the level of touch in their relationship, for example, long before they really are.

In a

study

published in the Journal of Family Psychology in December of 2010, 2,035 married couples with diverse educational, religious, sexual and relationship backgrounds were asked at what point in time during their relationship they had had sexual intercourse for the first time. The quality of their relationship was also evaluated. Results turned out to be that generally, those with the best marriage quality had waited to have sex either until they were married or until they had been together for two years or more!

When a couple amps up the touch (or likewise the commitment, according to Dr. Van Epp) too early in the relationship, it becomes more difficult for them to get to know important things about each other, to build a healthy trust together, and to show mutual reliability.

Dr. Van Epp affirms that in a marriage, all five variables should be maintained at about the same levels, paying special attention to the first three.

In premarital and marital relationships, the vital areas of knowing, trusting and relying cannot be replaced by simply increasing commitment or touch. Knowing, trust and reliance must be maintained consistently by spending enough time together in a variety of activities, being attentive to one another's needs and putting forth a concerted effort to be what the other truly needs you to be.

How have you and your loved one(s) come to know, trust, and rely on each other in healthy ways?

I believe this also applies to our relationships with Deity. Everyone has the opportunity to build a unique and personal relationship with God. You could say I began to "get to know" God by reading scriptures with my family and hearing about Him in church. I learned about His Son, about His way of seeing the world and acting, and about what He wanted in a relationship with me. There came a moment when I was ready to trust Him and prayed to Him. When He showed me how trustworthy He was, I began to rely on Him by keeping His commandments, knowing that He would make it worthwhile. Our Heavenly Father is pleased when we commit to Him, especially when we're ready and we follow through. His Spirit has touched me: for example, during prayers, I have noticed a

peaceful

relaxation. As I show commitment by serving Him, sometimes it gets tiring. But one of the most effective ways I've found to rekindle the fire is to get to know Him more deeply by diving into Scripture and

attending

the

temple

. He reciprocates every time. He has always known you. He is reliable, trustworthy, and committed to you, and if you're not sure about those things, you can find out for yourself.
Powered by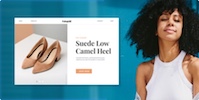 Create your own unique website with customizable templates.